Your Instructor
Josh is the founder of Technical Writer HQ and Squibler, a writing software. He is considered one of the top product influencers in the world by Product School and one of the top technical writers. He has been writing proposals, software tutorials, manuals, handbooks, and white papers for over eight years. He's garnered over $7 million from proposals that he wrote. And his technical writing has been read by over 200 million people. His work has been praised by LinkedIn and Facebook's engineering team, Reuters, Inc., and Forbes.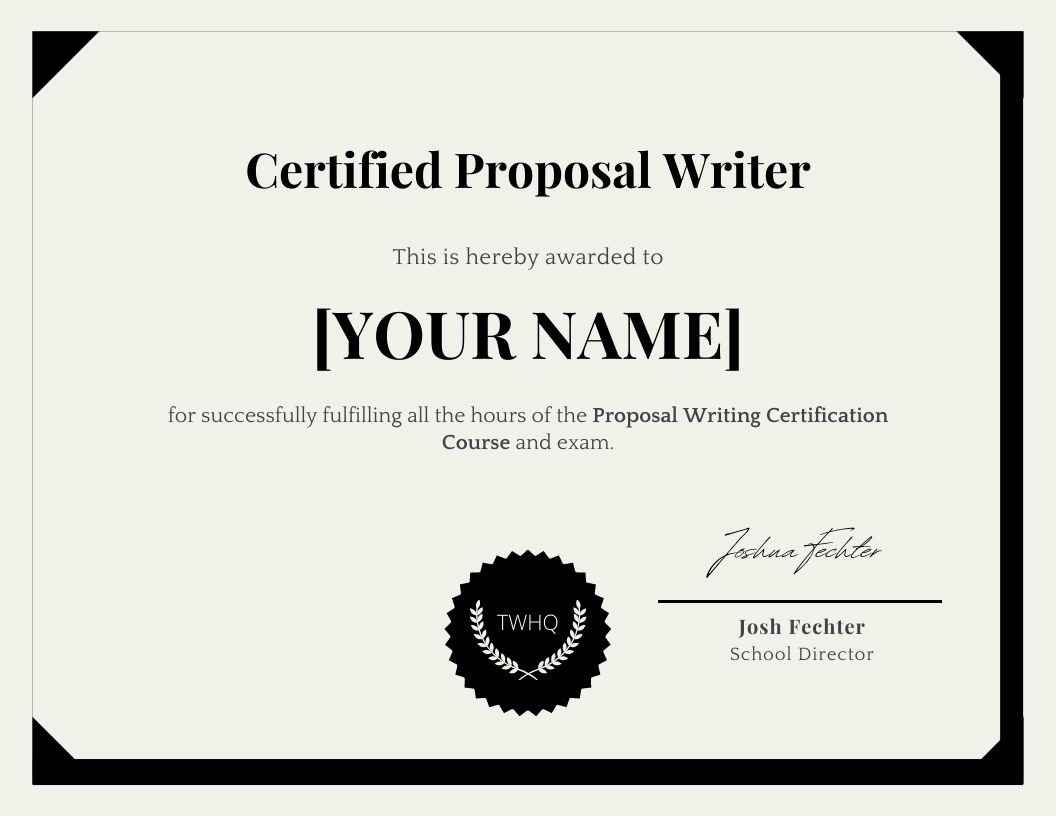 Earn Your Certification
Each certification is hosted on Technical Writer HQ's website ensuring its authenticity with hiring managers.
This course has no prerequisites and you do not need a proposal writing background
You should NOT take this course if:

You are already an experienced proposal writing professional with 3 - 5 years of experience

You aren't willing to spend 30 minutes to 1 hour every day for about one month to complete the course content 

You SHOULD take this course if:

You are curious about proposal writing and want to learn more about the role and responsibilities

You have no prior experience and you want to transition into a proposal writing role

You are trying to determine if the proposal writing role is right for you

You are beginning your career in writing or are making a career change